Feel our passion for plants as soon as you walk through the door!
Our Plants
Denny McKeown, Cincinnati's very own local gardening expert, opened the Bloomin Garden Centre in the spring of 1992. For 25 years, the Blooming Garden Centre has focused on selling high-quality plants and products necessary to maintain a beautiful landscape. Our plants are grown from the most reputable growers, including some Ohio-based nurseries. Not only do we sell the best, we back it up with a guarantee! Our plant guarantees give you the best chance for success as you learn from and grow your garden. At Bloomin Garden Centre, you will always find an outstanding selection of plant material cared for by our qualified sales and nursery staff.
Bloomin Garden Centre employs Ohio Certified Nursery Technicians as well as knowledgeable and educated horticulture enthusiasts. We pride ourselves on having a passionate staff who are more than happy to answer all of your gardening questions.
Stop by today to meet our staff, check out our beautiful selection of plants, and see the Bloomin difference!
Trees
We offer shade, flowering, and ornamental trees, carried in a variety of sizes. With both younger trees you can easily plant yourself and larger sizes that can make a fast impact on your landscape, you are sure to find the right tree for your yard. We select healthy, hardy, and disease resistant varieties that will make a sustaining difference in your landscape. In addition to their beauty, trees can reduce heating and cooling costs by providing shade, reducing water pollution and stress, and improving air quality.
Shrubs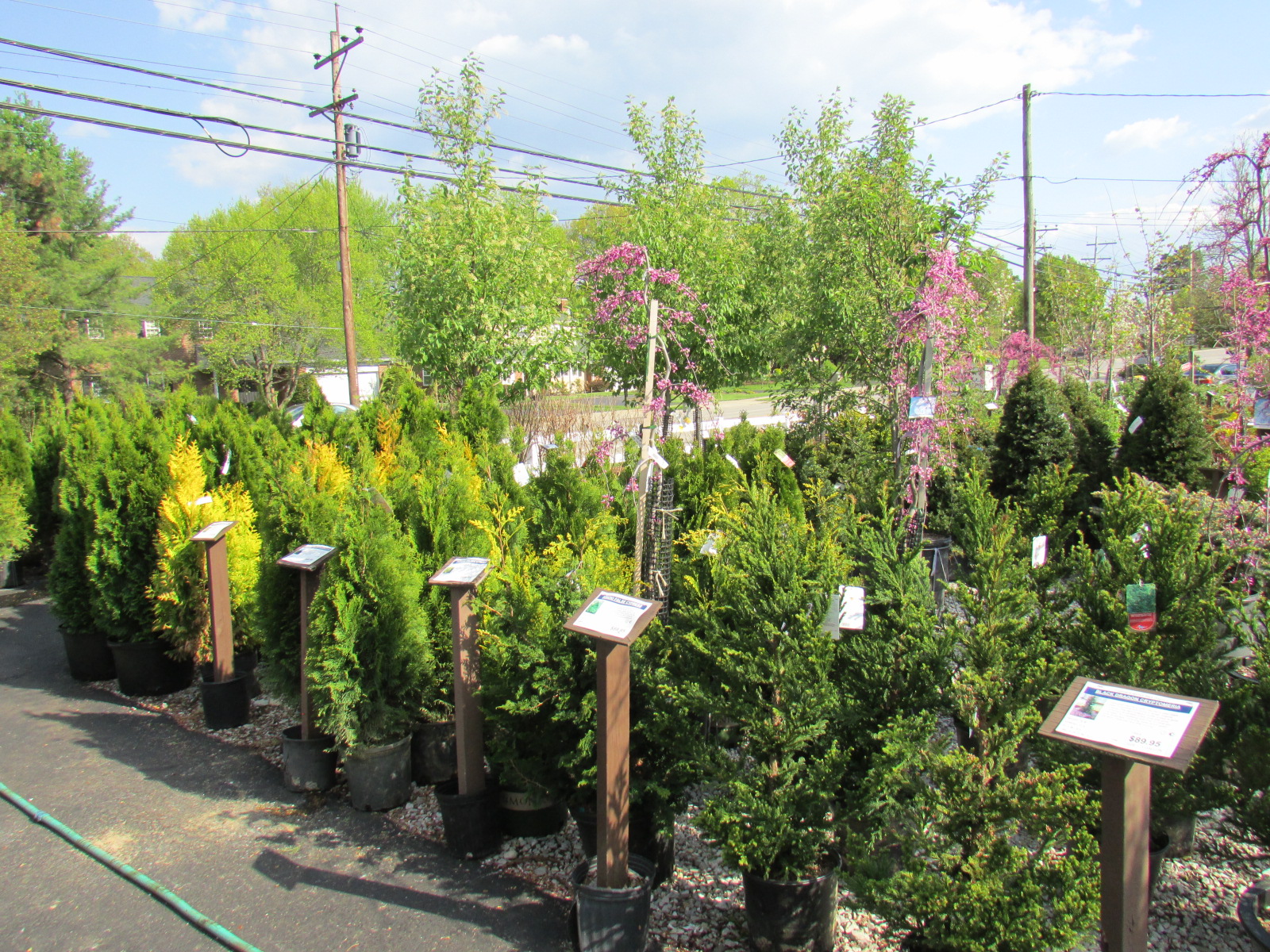 Shrubs are the backbone of every great landscape! We have hundreds of shrubs, evergreen and deciduous, to add color, form, texture, and dimension to your yard. Many of the shrubs we carry are tolerant of a range of conditions and add ecological value by providing food and habitat for beneficial wildlife.
Perennials
Year after year, our perennials will light up your landscape. Our Nursery Techs can help you incorporate low maintenance perennials into your garden to showcase a succession of blooms all season long! Many of the perennials we offer are perfect for attracting butterflies, hummingbirds, and all the good bugs that make our ecosystems healthy and functional.
Annuals and Edibles
Our selection of annuals changes with the season; pansies, snapdragons, begonias, bananas, petunias, zinnias, mums… the list goes on! We also carry a selection of tasty vegetables, herbs, and berries to fuel your hungry side.
Taking Root
Blooming Garden Centre is proud to be a sponsor of the Taking Root campaign, a regional effort to help reforest our communities and add to the dwindling tree canopy. Taking Root's goal is to plant 2 million trees in the greater Tri-State area by 2020 by encouraging others to volunteer, contribute, and plant.
Please visit the Taking Root website and learn about what you can do to help.