Bloomin Garden Centre and Landscape began as a dream turned reality by our founder, Cincinnati's local gardening expert, Denny McKeown. Denny believed to be successful you must surround yourself with good people; customers and employees alike. Living on this philosophy, Bloomin Garden Centre and Landscape is known for the people-oriented service and individual attention we provide. It's the Bloomin difference!
We have proudly served the local Tri-State area for over 25 years. Since 1992, we have watched our loyal customers, children, and pets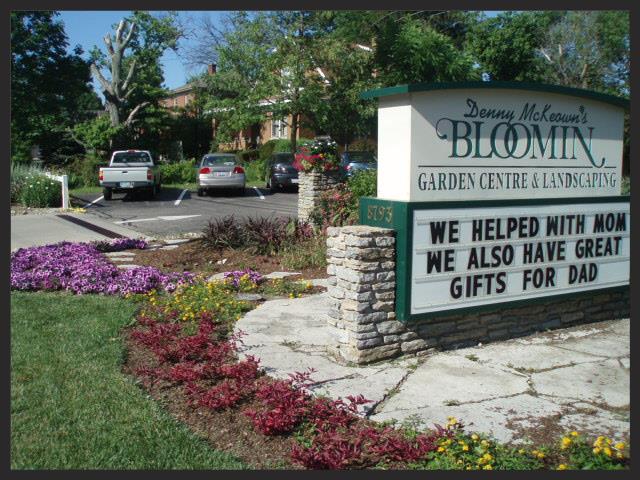 blossom, growing with us every step of the way. You truly are the foundation of our success.
Throughout the years, our customers have become family. By taking a common-sense approach to gardening, we ensure our family of customers are investing their time and money wisely in all their gardening endeavors. Most importantly, we strive to provide the highest quality plants and materials, along with proper planting and maintenance techniques, so you are able to do things right the first time, every time.
Our certified nursery technicians, or as they call themselves, our "plant geeks," are always available to provide expert tips and advice to keep your garden or landscape looking great for years to come. We pride ourselves on providing the most horticulturally responsible information while also teaching our customers how to take care of their plants and what to do if something goes wrong.
In an age where the mom and pop store has faded, here at Bloomin Garden Centre and Landscape you will quickly feel like part of the family. Remaining an independent, family-owned, small business since we opened our doors, we promise to always stay true to our roots.
Thank you for believing in us and continuing to grow with us!